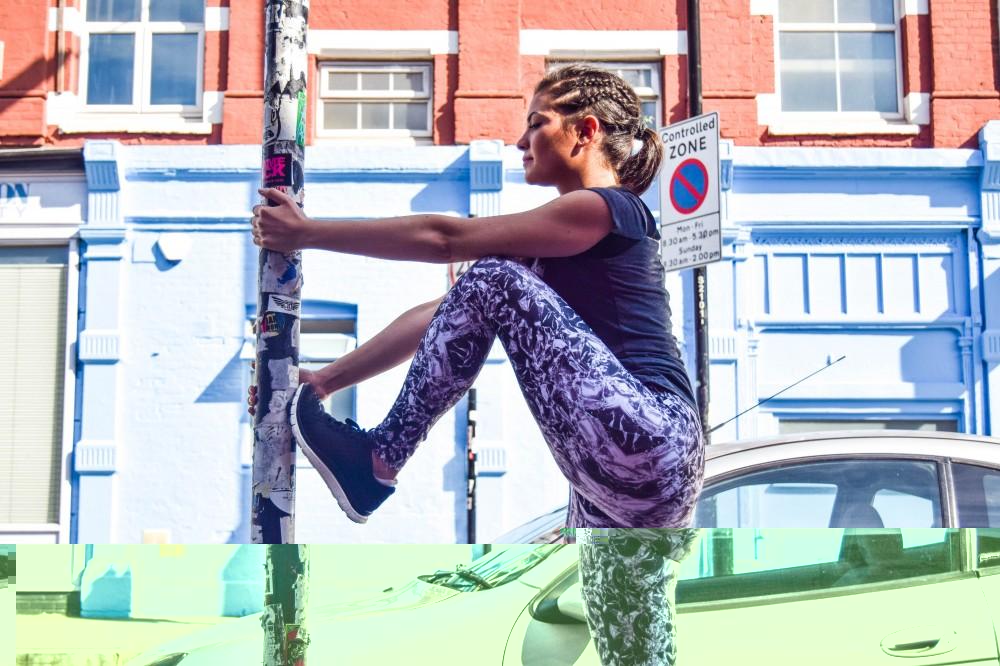 One summer afternoon, I got a text from a girl I met once at a yoga class saying she needed to build a crew for a competition. Essentially a month of working out with friends whoever accumulated the most hours, would win the competition. I put down my packet of crisps jumped out of bed, replied and went for a run.


Through that experience I met the stunning, motivating, strong sisters that make up my Stronger Every Damn Day crew, Julz, Sandra and Weronika. 


We worked out together, we supported each other and then built Stronger Every Damn Day, a blog which aims to inspire women, women who are busy and stressed but have the desire to better their life through a new healthy lifestyle.


I'm not yet a full time blogger I actually studied Architecture at uni, but I love inspiring people. The blog & Instagram have become a new way of life for me, allowing me to deal with difficulties, resolving them and sharing that experience with people.






I was once told that I have enough energy to supply a small village.


I don't think I quite understand what free time means, if I'm not being an architect, I'm working on a pavilion, if I'm not doing that I'm probably working out, blogging, instagraming, or playing piano, violin or singing. If I'm not doing any of those I'm working on a film set somewhere in a desert, and if I'm not doing that either I'm probably making a mess in my kitchen with new concoctions and combinations, or hanging out with some friends.


 I have an insanely tiny attention span, so I can never turn my mind off!

I am an angry yogi! The whole Namaste thing does not quite work for me! I love yoga for the health benefits, the toning the stretching but my brain usually travels at a thousand miles an hour and if I'm not tapping to a tune in my head I'm usually ticking things off my virtual to do list, thinking if I took the washing out, or how messy my room is, or if I actually locked my house door and if I did would I get back into a robbed house, and the thoughts continue to spiral out of control, so usually by the end of the class when everyone is all relaxed I am angry, at some incident that happened a few months ago, and I am rushing to get shit done.


I love sushi, sashimi, and seafood anything raw slimy and from the sea, the slimier the better actually! Having gone to Japan and queued for four hours at 3: 30 in the morning at the fish market in Tokyo, I would say I have a slight obsession. The sushi was so fresh it literally melts in your mouth! I would defiantly recommend it for anyone heading to Tokyo, it's worth not sleeping for!


If I got stranded on an island and someone told I have one thing I can eat for the rest of my life I would choose matcha-ice cream and sushi! I mean the health benefits are great! And somehow, I always have a compartment in my tummy reserved for ice-cream!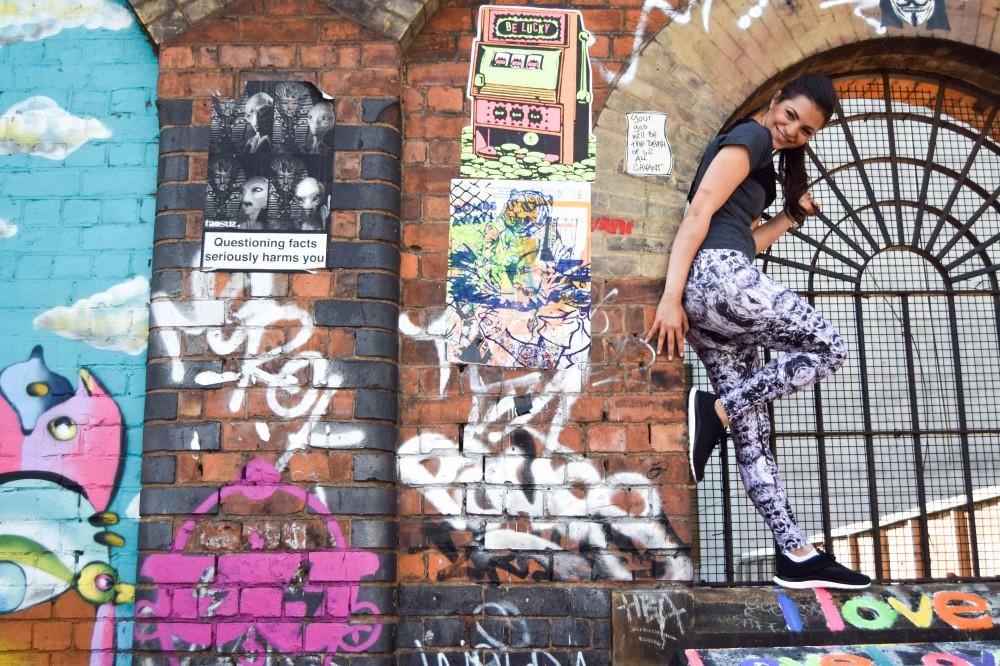 Veronica Shorts are my favorites, they were the first shorts I have ever found which complemented my bum, but still sat nicely around the waist and were comfortable while working out. It took me approximately 3 minutes to pick them out pay and leave the store that day, and for one of the most indecisive people I know, it was one serious achievement. The silver glitter panels add sass to any simple black outfit, and who doesn't like sassy outfit when working out! I actually wore them once on a night out with heals and a black top, and received a few compliments that night. 


I've met some incredible people, been exposed to a great community of inspiring women, trainers and athletes who have all changed me and made me stronger. It's always great to have such an incredible support system from the Stronger Every Damn Day girls too.


Receiving inspiring emails and texts from strangers and friends thanking me for getting them on their feet, working out and nourishing their desire to better themselves, are who keep me going, inspire me to continue this journey, sharing my deepest insecurities my struggles and my successes.


Kathrine Switzer, the first woman to officially run the Boston marathon in 1967 is my role model. She fought misconceptions, and ran the marathon with lipstick, basically sticking it to all the people who doubted her. Because of Katherine, women have solidified a strong presence within the running community. I haven't run my first marathon yet, but when I do, I will put on some lipstick and dedicate it to her.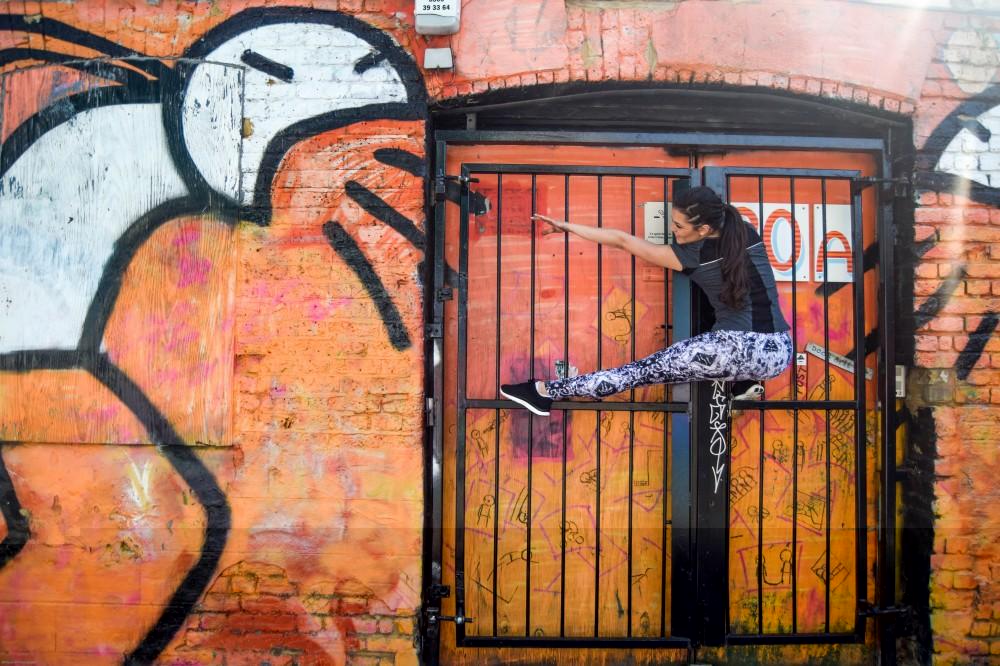 I always manage to get myself in strange situations. I arrived one morning at the HIIT training class at the Lexie popup store in Old Street. They were running all these classes and I had promised myself I was going to force myself to get out of bed and go to the class even though I was having boy problems that day and I just didn't really want to face the world. I got up early and headed to the class, grabbed a matt and was feeling so miserable. I sat in fetal position, wanting to disappear into the matt and not deal with my problems. All the girls in the store sat around me and I had like the best therapy session I have ever had. These were girls I had never seen before but they just sat down and literally all of them opened their hearts to me and were hugging me and letting me know its all gonna be okay, I smashed the class, that morning!


I can't tell you the famous person I'd like to go on a date with because I actually know him!


 I don't know what the future will hold but hopefully something amazing.



strongereverydamnday.com
@strongereverydamnday