Sarah
Aged just 21, Lexie Girl Sarah has managed to pack more in to her multi tasking, mile a minute days than many twice her age.


Born in London but with her heart in Cornwall ("It's such a beautiful place to live and there is so much to do here"), Sarah combines a love of long costal runs, gym based workouts and surf instructing with an inability to sit still for longer than a minute and dancing until she drops.


Gaining her dream place the Northern School of Contemporary Dance aged 18, Sarah heard the sea's siren call and couldn't resist jumping in the opposite direction, heading off around the world to work as a surf instructor.





Having explored Africa, Indonesia, Central America and Europe and with a hunger for further travel, Sarah has no plans to stop,  "my list of places to go is ever growing!" but for now at least, she has her feet planted in the UK,


"I've challenged myself this year to compete on every stop on the UK Pro Surf Tour and the goal is to finish ranked in the top 10, but I'm also currently auditioning for dance companies with the dream of gaining a position as an apprentice dancer!"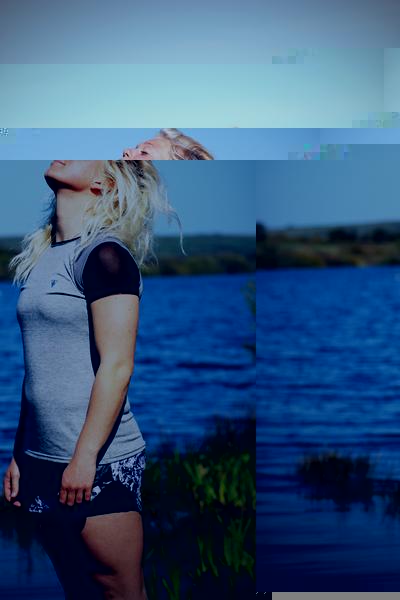 Currently pushing herself to achieve in her degree of Surf Science, Sarah is the first to admit that she finds staying still hard,

"Me and sitting still don't really ever meet in the same sentence and I pretty much pounce on any opportunity …"


With her outrageous laugh, extraordinary hair and sun beam personality we find it hard to believe that anyone can pin this girl down, but in a moment of quite reflection Sarah confides that downtime does exist,
"On the rare occasion, I just like to chill with friends and play the guitar at home. My favorite time of day is sunrise so I always love to be up to watch it"